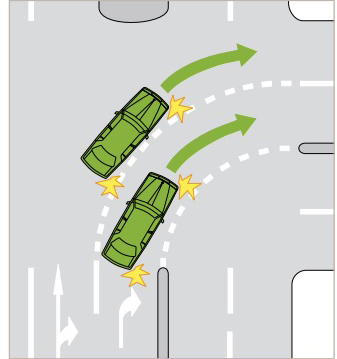 Multi-Lane Right & Left Turns
Where there is more than one turning lane from the road you are turning from (take note of the number of turning arrows painted on the road prior to reaching the intersection), you are required to remain in that same lane until you have completed your turn.
You cannot merge into the other lanes whilst turning.
VicRoads 'Road to Solo Handbook' (link at bottom of our homepage).