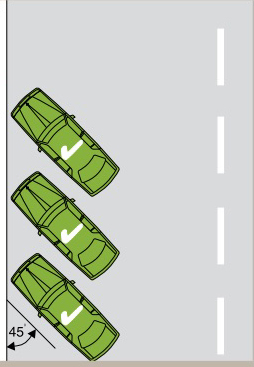 Reverse Out Of An Angle Park?
When parking in an angle park, the only direction you can reverse is to the left, in the same direction you had originally approached the parking bay.
You cannot reverse to the right and onto the incorrect side of the road.
If you wished to travel in the direction you had originally come from, then you would need to reverse to your left and then drive up the road and do a U turn or a Three Point Turn.